The Architectural Designer
Heating
Although on a day to day basis it was not something my practice got involved in leaving it to people who specialised in the fitting of various types of systems, however from a professional point of view over time certain parameters of the subject attach in one's mind, which can be used in projects for the future.
First I would like to take the reader back to the period after the last World War, and before that when houses were in the main warmed by one coal fire in the living room. The kitchen was normally chilly but one could always light the gas oven to warm the area, or a small round paraffin oil stove was purchased to keep it warm. The bedrooms were cold and one took a hot water bottle on going to bed, or in some cases where the household could cover the cost then there was a coal fire in each room.
It all sounds very basic, and it was. Most houses at that time had draughty windows, which were not especially effective in keeping the warm in and the cold out. I'll come back to this in a minute because I think modern technology is leading us in that direction – not the draughty windows though.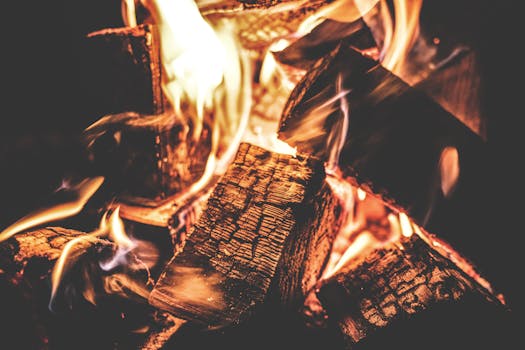 There is nothing like a log fire burning in the grate giving off that beautiful smell of the wood, but then again they are messy and difficult to keep clean and sooner or later the room will need decorating from the carbon being emitted from the fire.
I have always been a supporter of Air Conditioning. Firstly, they are quick and easy to install and they are effective in that they dry the air which warms up faster than when it is cold and damp. However, to be really efficient they need to run constantly so when the room reaches the preset temperature they will shut down and go on standby. Although economical there is still a cost in running them. Because they are very versatile there is the added bonus of being able to use the unit in hot or cold mode.
When about ten years ago pellet fires came on the market I was one of the people who sang their praises. We purchased two and were extremely pleased with them, they did what the makers said and were versatile and you can time them to come on and off by a simple programme. But time has told a different story to quote a supplier just recently who said 'they are too complicated and delicate.'
Both our pellet fires are giving trouble and it is very difficult to arrange for an engineer to visit as they all decline because of their complexity there are too many things to go wrong. Another difficulty with them is that they need servicing regularly and that is expensive.
Central heating, there are many types of gas, oil, electric the main basic three. With gas being the most popular, however, compared with the others mentioned above the most expensive to install, although once that is achieved, and providing the installation has been sound, then the system should give years of uninterrupted service.
As I said in an earlier paragraph if people could afford it then there was a coal fire burning in the grate below the chimneys in each room of the house. I have a feeling it will not be too long before in similar way houses will be heated in the future.
As already stated one of our pellet fires stopped working and we have been trying to find an engineer to put things right to no avail. As an alternative, we have been comparing running cost with other heat sources. We were looking for something which would heat the house at a reasonable cost.
Step forward 'VonHaus.'
At first, I very nearly ignored this tiny unit no bigger than a five litre plastic bottle. It has two settings 750 watts and 1500 watts, it has a ceramic heating system and the cost to purchase at 12.00 pounds gave me enough confidence to buy one.
We now have two and they keep our house perfectly warm, we have one in the en-suite and another halfway between the office and the living room. They are simple to operate and are set on the lower tariff at less than half their output and turn themselves off when the room temperature has reached the setting.
The best part is the running cost…on the night rate less than .06 cents an hour each, a little over double that during the day. Despite the bitter cold weather outside there is a mass of heat to keep us warm and it was such a small outlay to realize it. That is what I mean when I say I can see the end of central heating and the vast cost of installing it when these units, will do the same job with one in each room professionally fitted into the wall, using up very little capital to achieve it.
.